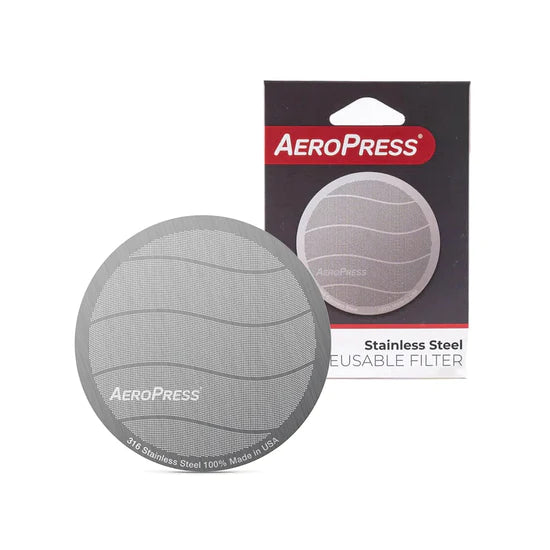 Aeropress Metallic Reusable Filter
by Aerobie
Are you tired of fiddly paper filters? We have the solution: Aeropress Stainless Steel Reusable Filter! This innovative little accessory is the perfect addition to your Aeropress or Aeropress GO, making it easy to brew your favourite coffee to perfection.
Crafted from high-quality stainless steel, this reusable filter is built to last, providing a durable and reliable solution. Unlike traditional paper filters, this reusable filter won't absorb any of the natural oils and flavours of your coffee, allowing you to taste every sip of your freshly brewed cup.
Ideal for home, office and travel
Sustainable and eco-friendly
Easy to clean: just rinse & dry or put in dishwasher
Compatible with AeroPress Original and AeroPress Go
Designed and made in the USA by AeroPress Inc.