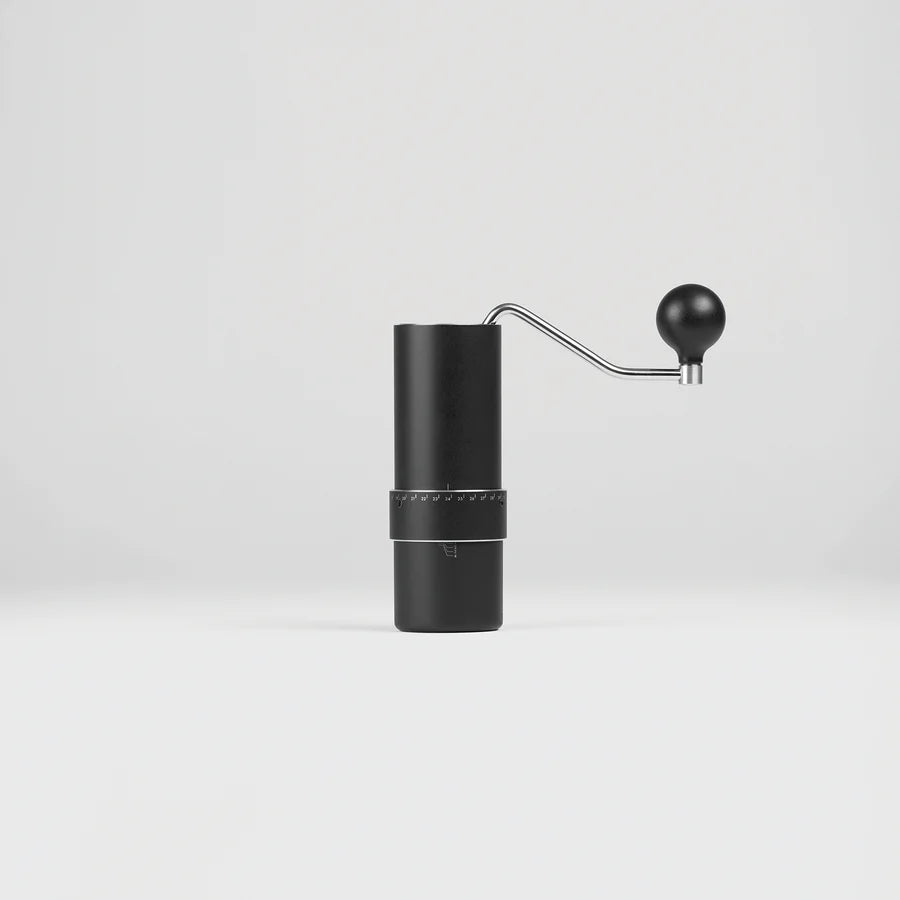 ARCO (by Goat Story) Hand Grinder Black
by Caffenation Specialty Coffee Roasters
ARCO is a single dose grinder with a smooth grind setting mechanism and nearly zero retention will change the way you grind. Forever.
Height: 180 mm
Width: 63 mm
Depth: 190 mm
Weight: 800 gr
This hand grinder is very comparable to a Comandante hand grinder.
Pro's: The grinder has the advantage of grinder finer (if needed - for espresso....) and faster. Also the grind setting is fun and easy.
Con's: Because it's a bit bigger in size it is harder to hold your hands around the body. On a couple occasion the beans didn't sink into the grinding mechanism so i had to shake the grinder to solve this issue.