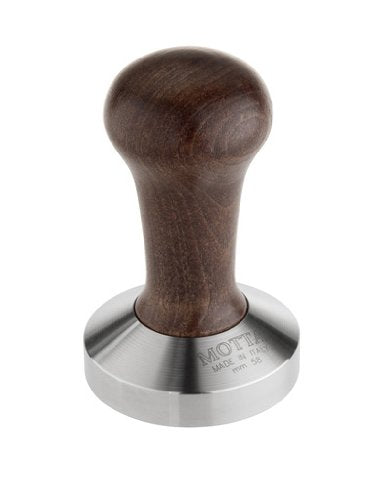 Motta Coffee Tamper 58mm Wooden Handle
by Motta
2-part tamper made from stainless steel with wooden handle.

Diameter of base: 58 mm.

Flat Level pressing surface.

Suitable for portafilter machines of most machinery. 
This tamper is a bit smaller than the Rhinowares version, which is 58,40. So a better fit for most home machinery and eventual single baskets.