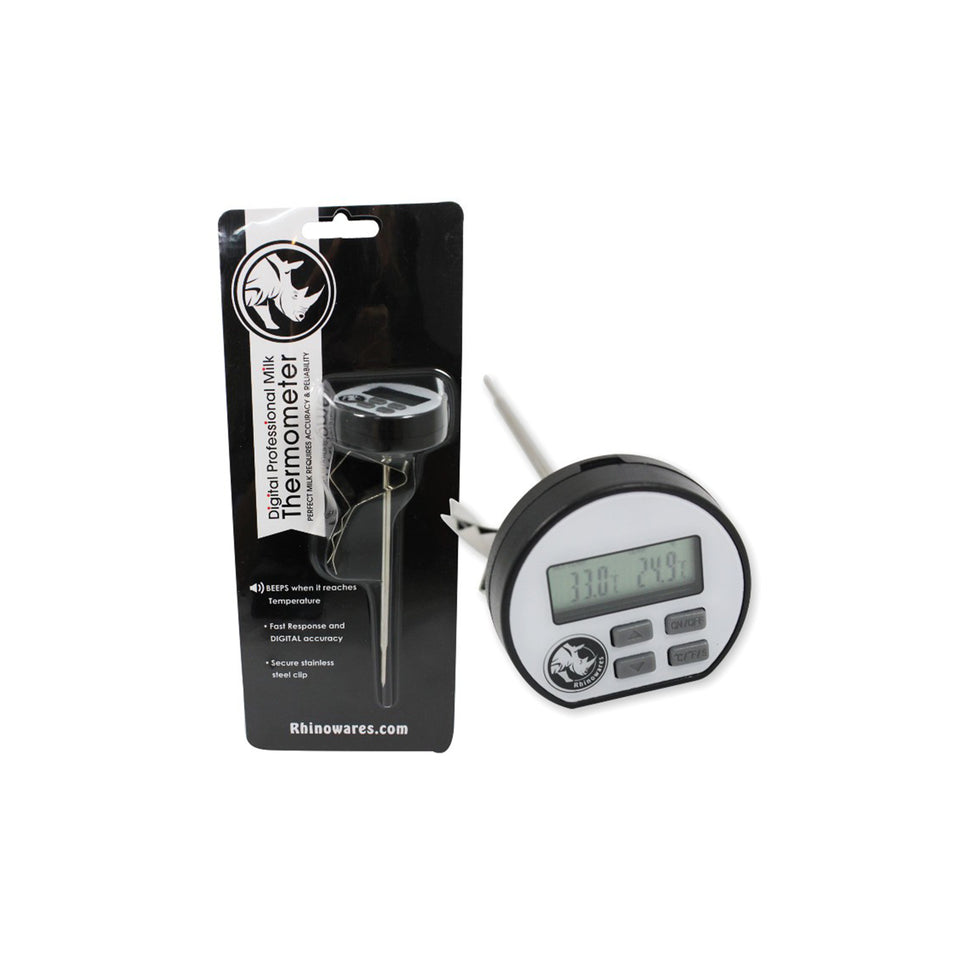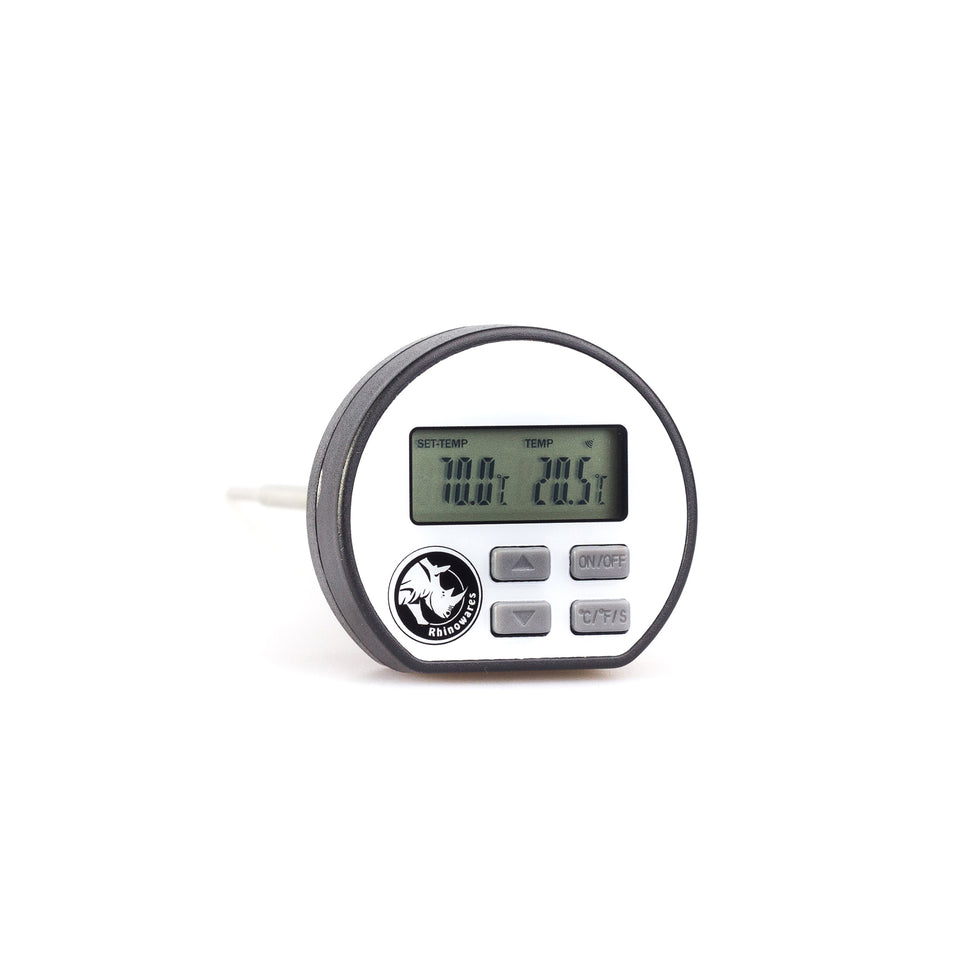 Rhinowares Digital Thermometer
by Rhinowares
Milk steaming is all about the right temperature of your milk. And when making Slow Coffee we also want to know exactly how hot our water or coffee is.

With this Digital Thermometer you can go in all directions:

You can set an alarm for when you reach your desired temperature.

The display reacts very quickly.

The thermometer has a clip so you can attach it to pitcher or boilers. Or act like a pro and put it breast pocket.