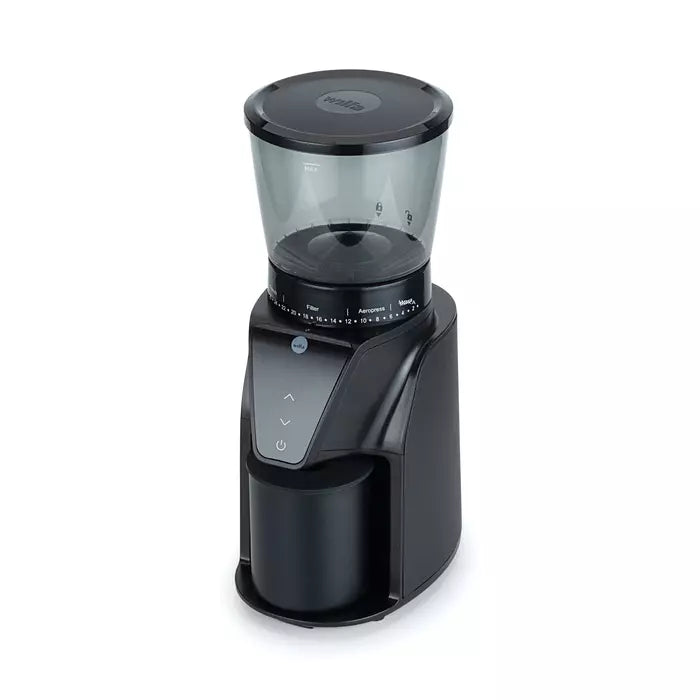 Wilfa Balance Programmable Filter Grinder - Silver or Black
by Wilfa
With the Wilfa Balance coffee grinder and some whole roasted coffee beans in the pantry, a great coffee experience is always at hand. By grinding the coffee yourself, you can more easily make your cup of coffee taste exactly the way you want it and you get more opportunities to explore your personal taste.
The wonderful aroma of freshly ground coffee beans in the kitchen is in itself a strong reason to get your own grinder. It is also a way to make sure you always have fresh and tasty coffee at home.
Conical grinder
The Balance coffee grinder has a conical burrs, which guarantees fast and even grinding of the coffee beans.
31 grind settings
With up to 31 grind settings from mocca to coarse brewed coffee, you can be sure that you'll always find a setting that suits your chosen coffee brewing method.
Easy to clean
The burr is removable, which makes cleaning and maintenance of the coffee mill easy. The container for ground coffee is made of stainless steel, which minimizes static electricity.
UV-protected bean container
The bean container is UV-protected and equipped with a locking mechanism that keeps the coffee beans in the container when it is lifted away from the coffee grinder. Perfect if, for example, you want to use your bean container when you weigh your coffee beans.
Timer
The coffee grinder is equipped with a timer and you can easily adjust your desired grinding time with the arrows on the coffee grinder