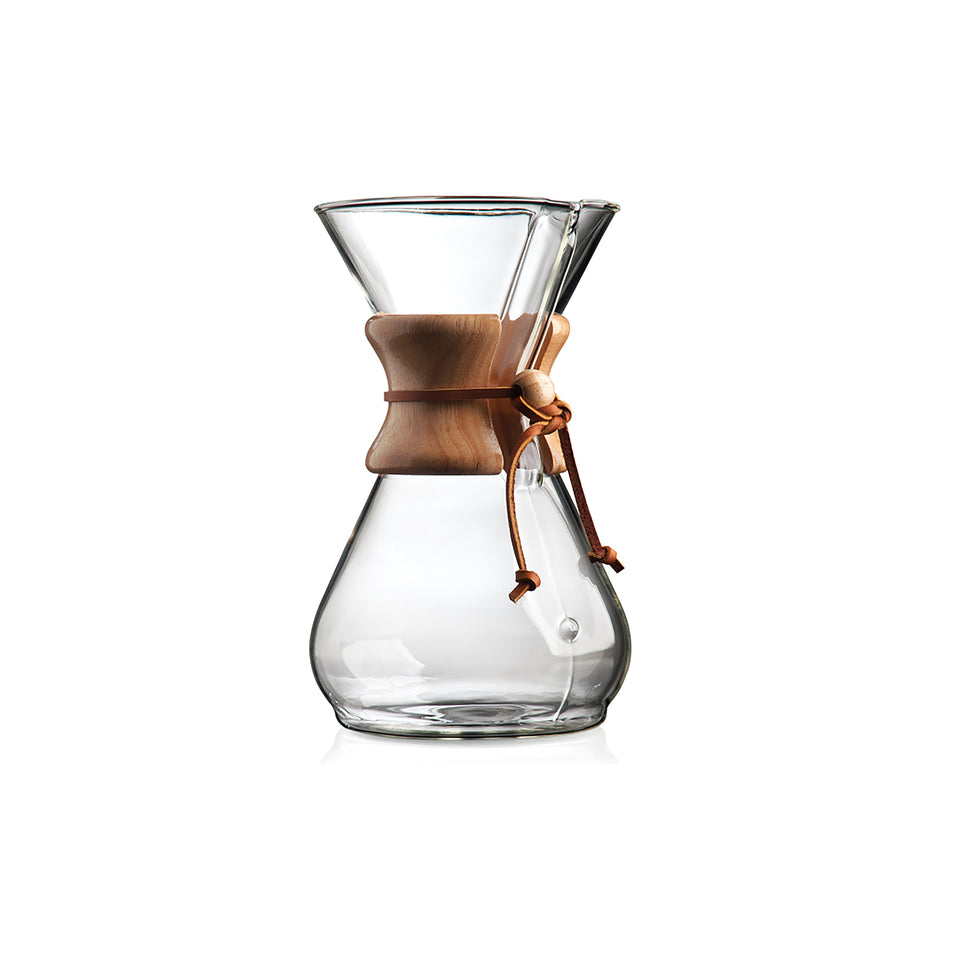 Chemex 6-CUP Coffee Brewer (WOODNECK)
by Chemex
Deze Chemex coffeemaker is geschikt voor het zetten van 6 koppen koffie. Chemex is hèt merk voor slow coffee makers. Het merk is in 1941 ontwikkeld door een Duitse chemicus, dr. Peter Schlumbohm. Dat is aan de vorm ook te zien: het ontwerp heeft veel weg van een 'karaf' die in de chemie veel gebruikt wordt. In 1944 werd dit ontwerp al tot een van de mooiste designs uit de geschiedenis gekozen en heeft het een plek gekregen in het Museum of Modern Art (Moma) in New York! Zelfs vandaag de dag oogt de slow coffee maker nog modern. 
We recommend to grind the coffee a tad courser than normal and brew up to maximum 600ml. Try to keep the total extraction time under the 4,5 minutes. To use with Chemex Bonded Filters for 6 or 8-cup brewers.
Bij gebruik in de afwasmachine dien je de houten kraag en het koord te verwijderen.