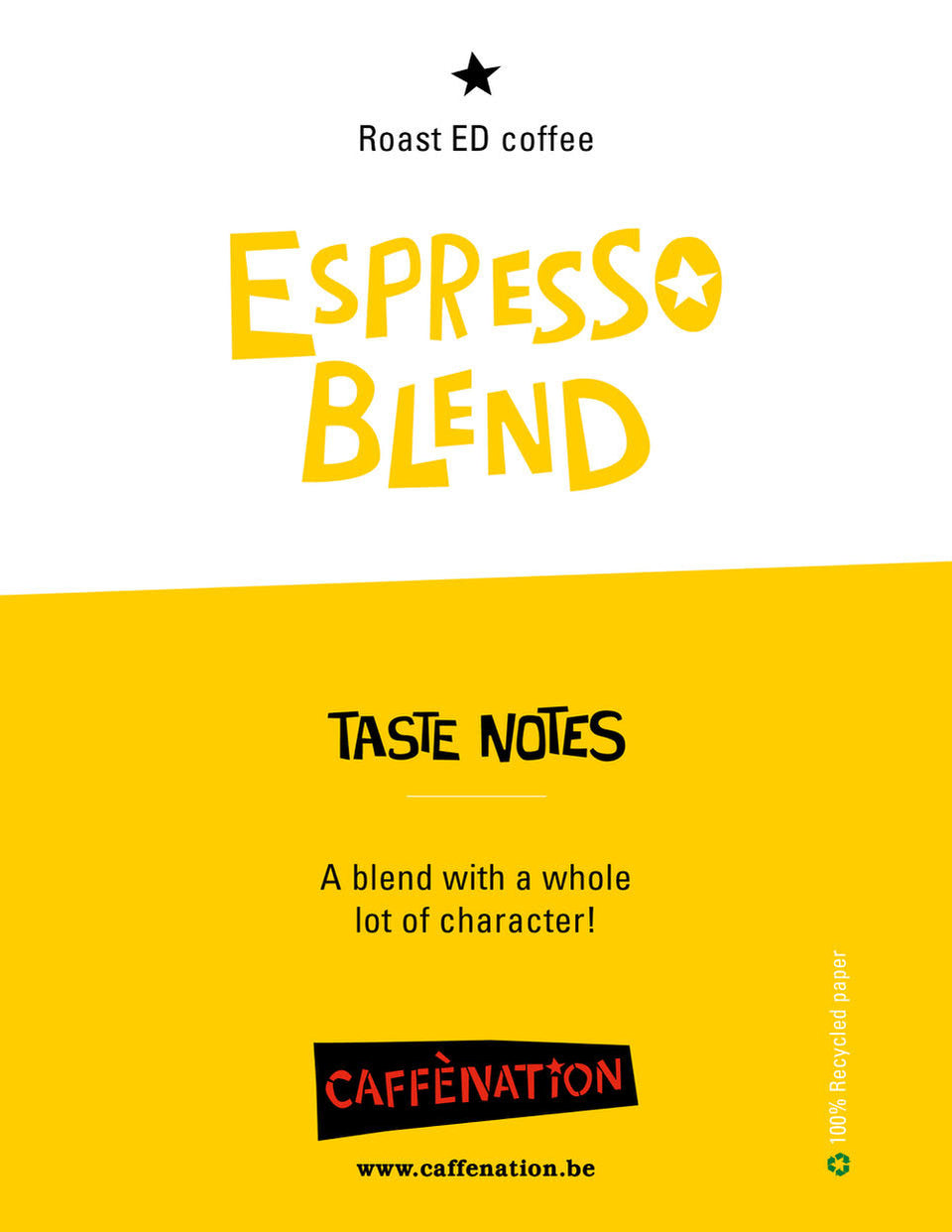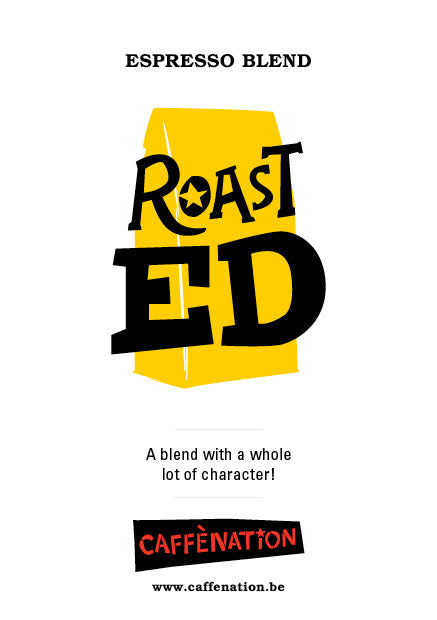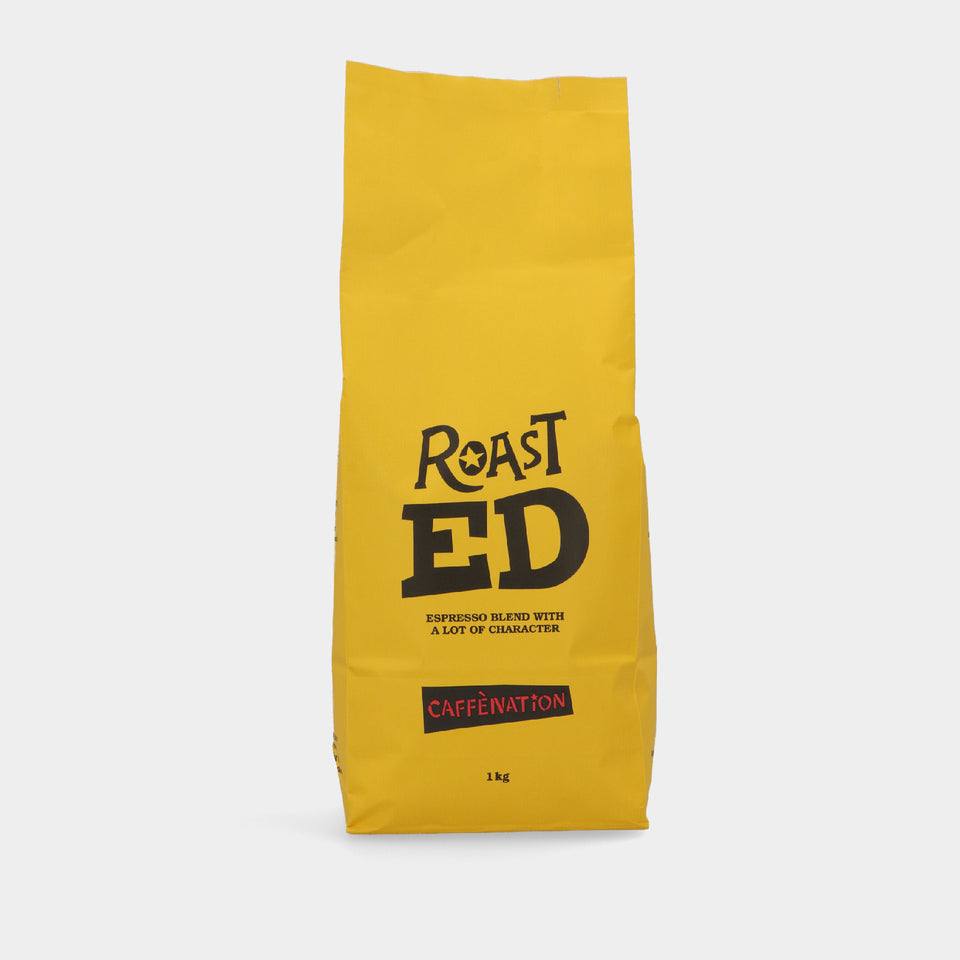 Roast ED Espresso Beans Subscription (B & NL)
by Caffenation Specialty Coffee Roasters
WHOLE BEANS Coffee Subscription for our Roast ED Blend. 
A blend of washed and unwashed coffees with 
a lot of character
This coffee is our most popular espresso blend with a mix of washed and unwashed coffee beans. This ensures more body and a powerful flavour. It also helps if the brewing conditions aren't optimal.
Partly because of the Full City Roast the acidity is rather modest.
The beans are from the latest harvest,  all roasted individually, and mixed with the utmost care. Mostly we blend a natural Brazil with equal parts Guatemala Huehuetenango and Ethiopia Sidamo. 
The Roast ED is recommended for all types of machines (both filter and espresso) and will hold its flavour up to five weeks after the roast date.
You can select:
6 Deliveries or 12 (11+1) Deliveries
******
1 kilobag or 2 kilobags per delivery

******
Bi-Weekly or Once a Month
SHIPPING COSTS ARE INCLUDED IN THE PRICE
(Top Tip Rob: when afraid for fading flavors because of age, we recommend to store the coffee bags in a freezer. It's even possible and recommended to grind the beans frozen.)
FOR COMPANIES, OR SELF EMPLOYED PEOPLE, INTERESTED IN THIS SUBSCRIPTION OR ANY OTHER KIND, BUT IN NEED OF AN OFFICIAL INVOICE, WE HAVE THIS OFFER ON OUR PRO WEBSITE AS WELL (CAFFENATIONPRO.BE) OR MAIL US FOR MORE INFO.