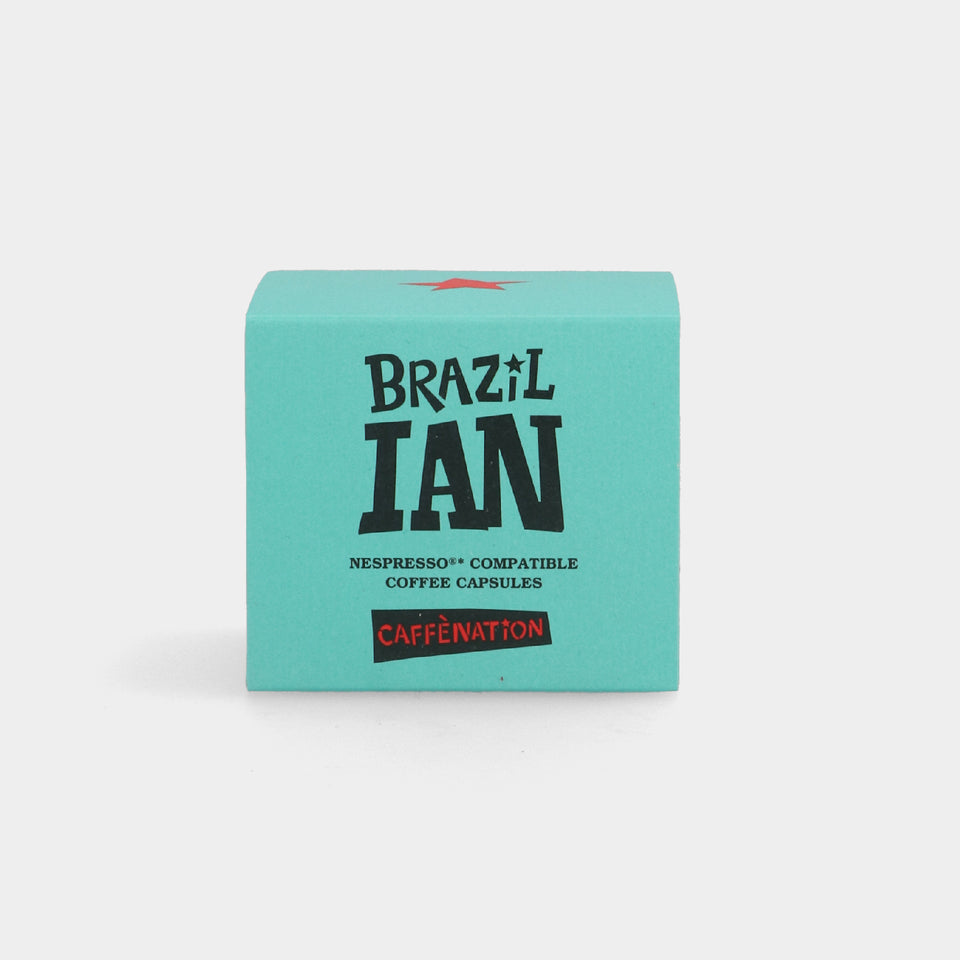 Nespresso compatible Coffee Capsules - Brazil IAN (per 10) (eco)
by Caffenation Specialty Coffee Roasters
We filled these capsules with the wonderful coffee of
DATERRA - SUMMER SOLSTICE
TASTING NOTES:
Strawberry notes
Mild herbals and rose flower leafs
Well balanced cup
Region: Minas Gerais
Variety: Paraiso & Bourbon
Processing: Natural 
Packed: Penta vac pack boxes
Certification: Rainforest Alliance
Importer: Cuprima
Rob says: With this Daterra coffee it feels like we are going back in time. At one point this renowned company brought the new gold to the market, and World Barista Championships were won with their coffees. Over the years Daterra practices lost a bit of its shine with too many new initiatives in Brazil, South America and other regions. 
But with this great 2023 Brazilian crop, stocked at Seabridge warehouse, and Cuprima importers more active than ever, we thought it to be time to check out where Daterra stands now, in terms of service and quality. 
We cupped seven Daterra lots, all different in variety or processing.  This Summer Solstice lot came out in the lead, with fruity notes and a balanced profile. We see this coffee as a prime espresso selection but certainly tasty on filter as well, which is rarely seen in Brazilian beans. Thumbs up and a big thank you to both Daterra and Efico, Cuprima's mother company, for their long lasting partnership, professional approach and thus fantastic coffee.  
Full Bodied and fruity, with notes of chocolate; a samba party for your taste buds.
Brazil IAN is just the thing to start up your morning swing.
Caffenation Nespresso Compatible Plant Based Compostable Coffee Capsules. 
Capsules packed with flavor and fully eco and environment friendly.
Check thegreenring.org for more info.
In one small box fit 10 capsules.