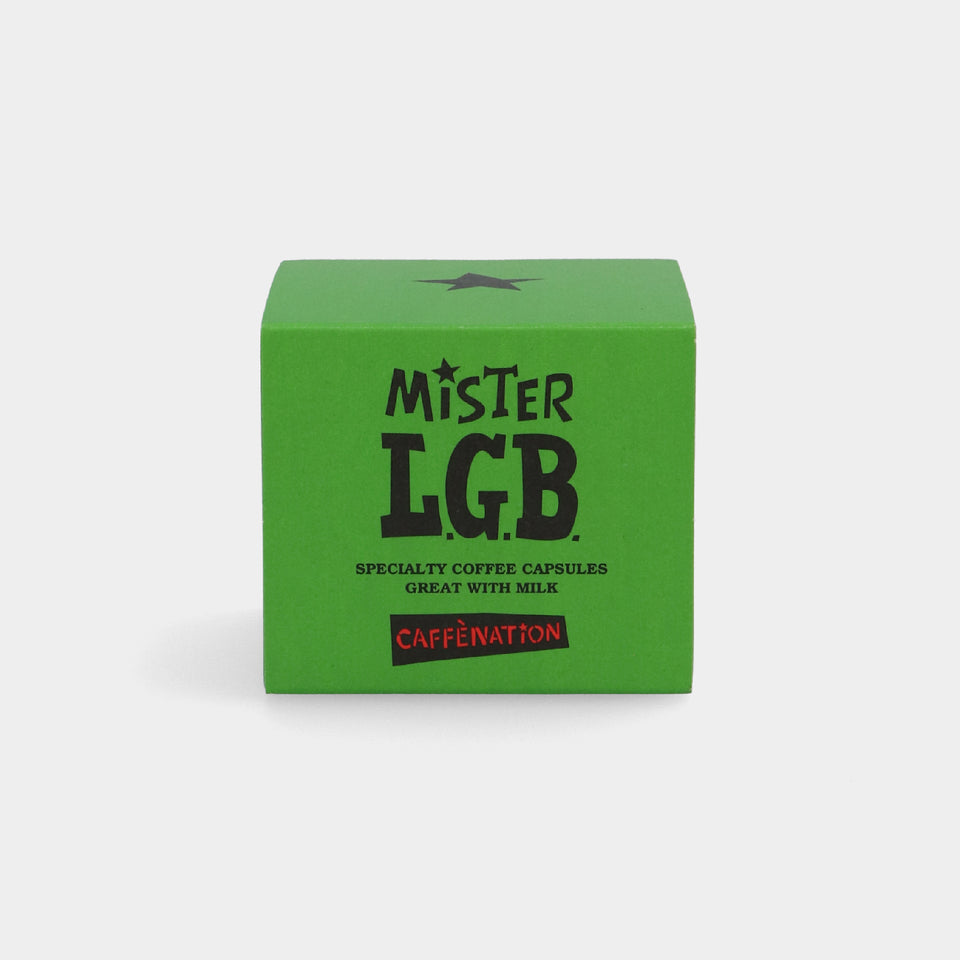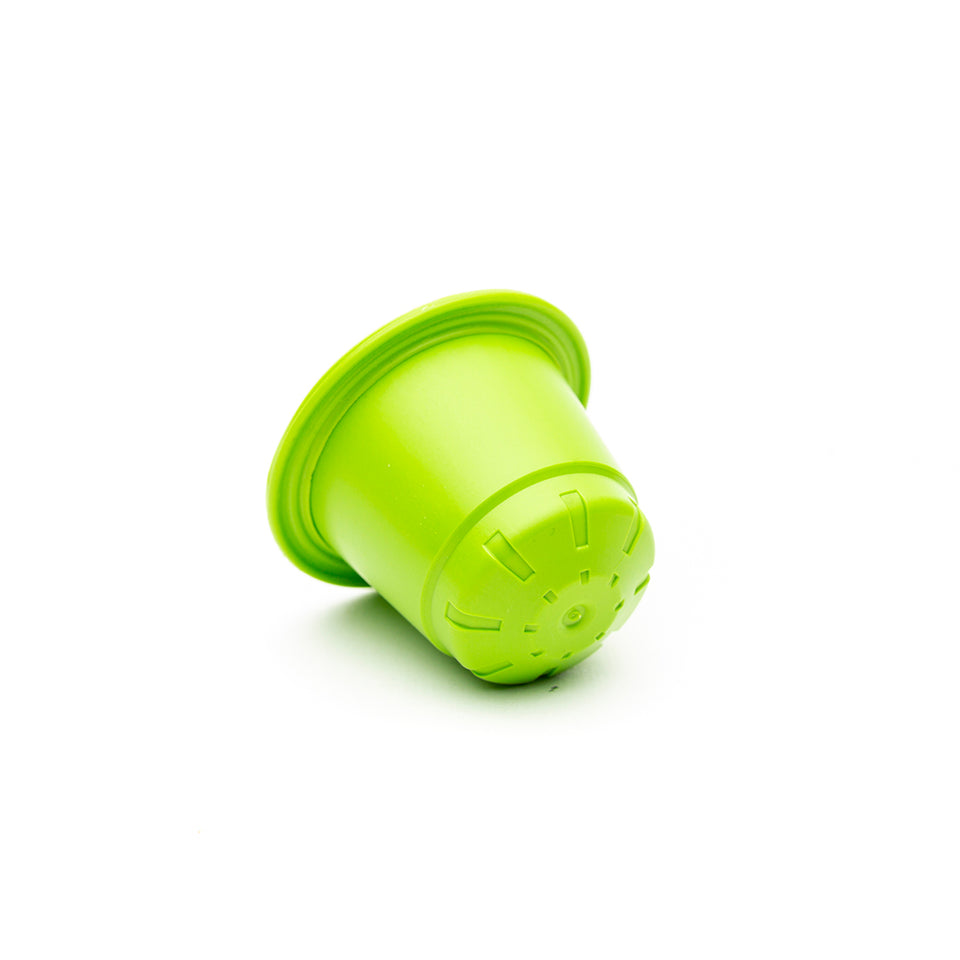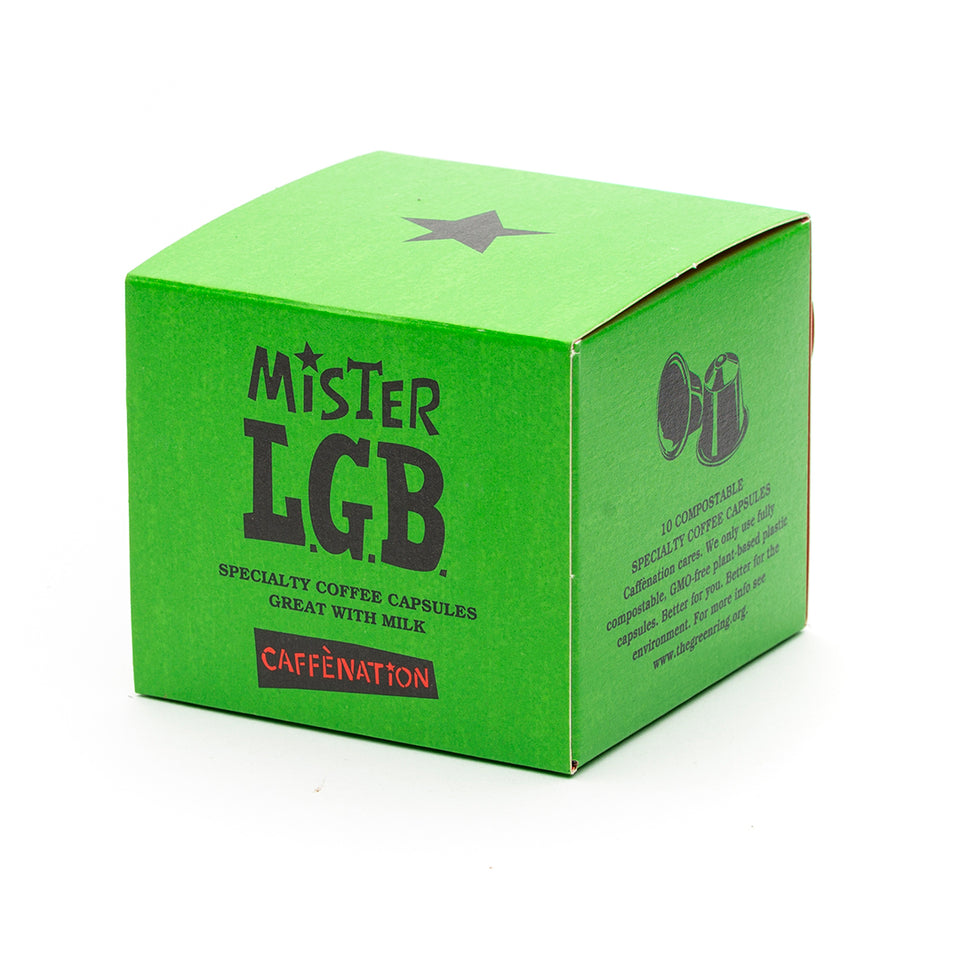 Nespresso compatible Coffee Capsules - Mister L.G.B. (per 10) (eco)
by Caffenation Specialty Coffee Roasters
This blend consists of the following coffees:
1/2 Uganda BULAMBULI
1/4 Honduras FINCA EL PINTO
1/4 Kenya GATINA AB
So happy we discovered this great Ugandan coffee after many years of cupping endless samples from this origin. The BULAMBULI comes not by accident from the Mount Elgon region, which is basically the other side of the mountain the all famous Kenya Kapsokisio is produced, and this you can taste. A very clean cup with good balanced flavors and a great ability to mix with milk.
FINCA EL PINTO is a beautiful story from Central America. Anyi Abigiail Gomez, owner of El Pinto, is only 19 and a very ambitious farmer focused on Specialty Coffee. Anyi has ten pickers to help her during harvest, including family members. The cherries are picked when ripe and transported by mule to the beneficio. This coffee is smooth as butter and blends perfectly with these African counter parts.
The GATINA AB is the fruity one in the mix here. Kenya is not the easiest origin to use for blend building, but one quart of Kenya can do wonders in your cup, in terms of acidity and sweetness. Enjoy.
A union of two refined washed coffees, specially roasted and blended: the perfect base for your favourite cappuccino or flat white. 
Drink it black if you love a bright cup with pronounced acidity and sweet, fruity flavours.
Caffenation Nespresso Compatible Plant Based Compostable Coffee Capsules. 
Capsules packed with flavor and fully environment and eco friendly.
Check thegreenring.org for more info.
In one small box fit 10 capsules.