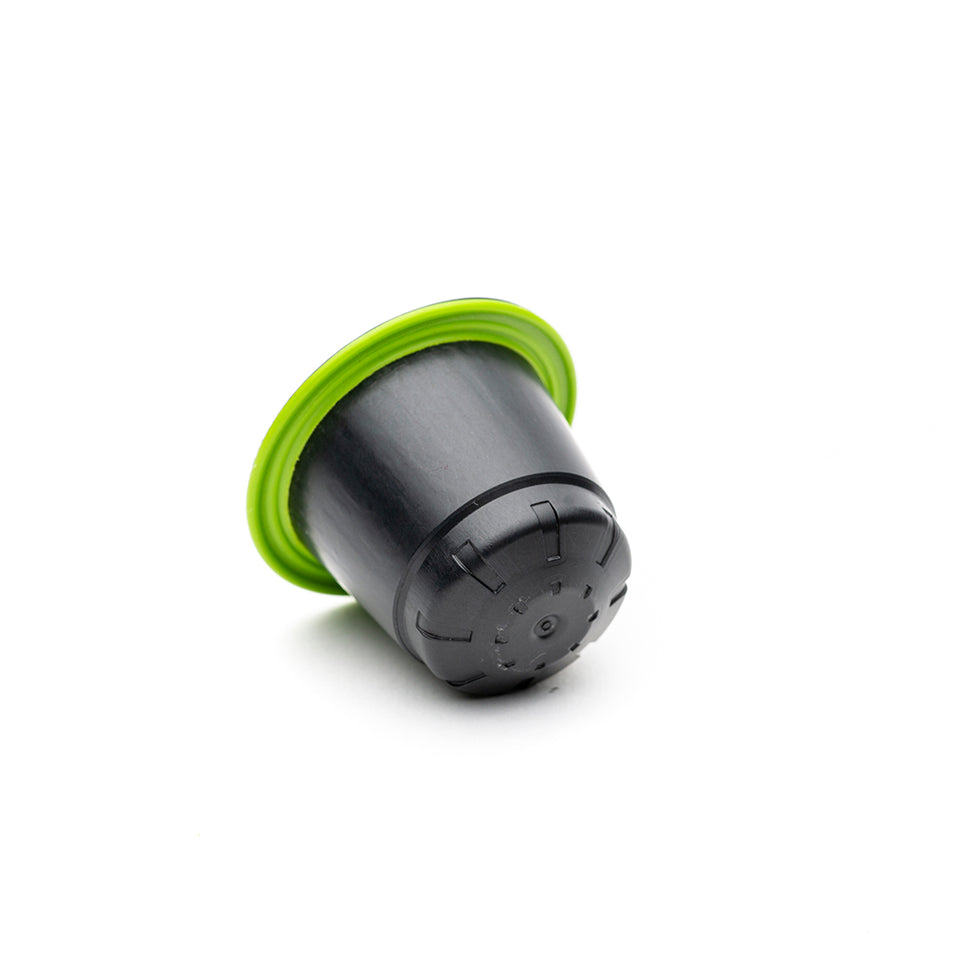 Nespresso compatible Coffee Capsules - Caps. SAUL (per 10) (eco)
by Caffenation Specialty Coffee Roasters
This version is the Caps. SAUL, with one very special Ethiopian coffee: RARO
Fruity (peach & red prunes)
Floral (roses & lavender)
Chocolate toffee after taste
Town/Station name: Raro
Producer: Assefa Negusse
Variety: Welisho, Kurume
Lot: Kelloo Uraga Raro #1
Price paid to producer: ETB 46/Kg cherry
FOB (export price): $9,08/kg
Exporter: SNAP
Importer: Nordic Approach
Rob says: Thirteen (13!) Ethiopian lots on this years roasting list, with this one probably being the very last one before new crop hits the harbor by the month of May.
Raro Coffee Processing Station is a washing station located in Guji which buys cherries from around 1500 neighbouring farmers. Uraga Raro is owned by SNAP COFFEE exporters. The farms that supply cherries to this washing station have high yields as the soil is very fertile and farming methods are to a high standard. We only buy washed coffees from this station.
Fruity, floral and just a bit ... mucho! Capsules filled with our finest single origin Ethiopian coffees. Expect some vibrant acidity up front followed by ripe fruit, floral notes and a long, spicy finish.

Caffenation Nespresso Compatible Plant Based Compostable Coffee Capsules. 
Capsules packed with flavor and fully eco and environment friendly.
Check thegreenring.org for more info. 
In one small box fit 10 capsules.